Wedding Reception Entertainment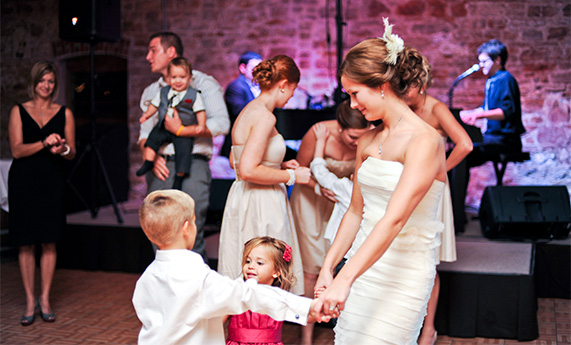 What entertainment is best for the reception?
When working with USA Entertainment, all input is taken into consideration to ensure you receive exactly what you want. There is no need to spend time scouring the Internet searching for the right entertainment for your wedding.  In fact, USA Entertainment exists to make it easy for you to book a guaranteed fun and entertaining act that fits your budget, crowd, and personal preferences. USA Entertainment's specialty is dueling pianos for weddings.
Dueling pianos as wedding reception entertainment have been sweeping across the Midwest like wildfire and are now taking hold throughout Iowa. Have you been to a wedding reception with dueling pianos? If not, you're not alone as many of your guests haven't either. Luckily for you, USA Entertainment has everything you need to make your night a success. If you want to check out the dueling pianos experience, you can check it out on our
dueling pianos page
.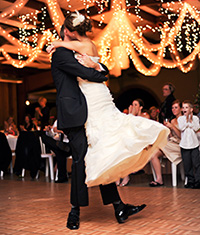 Now that you have a unique entertainment option, what makes dueling pianos an attraction that keeps guests at your reception longer and fills the dance floor every time? The crowd is sure to stick around to check out what the pianists have in store. Our high energy professionals engage the audience throughout their performance, as they take over as the band, DJ, and the MC of the night. Because of their dynamic entertainment ability, the performers give your guests an experience you simply don't get from someone sitting behind a DJ booth.
Our performers skillfully lead the evening and create an all-request, audience-interactive show. The ability of our entertainers allows them to cater to every crowd imaginable, and even play to different crowds within the same room. They're able to play for guests who want to tear up the dance floor, as well as throw in feel good songs for those who just want to sit back and sing along.
If you want to create a reception your friends and family will talk about for years, give USA Entertainment a call and get started today.
What does your booking process look like?
We contact you to discuss the details of your event and to make sure we get you the right entertainment for your event
We prepare and send an official quote
You review the quote, we answer any additional questions, and accepts if everything looks good
We send a simple one page quote for your signature
When should I book wedding entertainment?
It's best to book wedding entertainment as soon as you've set a date. For the best prices and selection on entertainment, booking at least 8-9 months in advance is recommended.
Worried you may change your mind?  USA Entertainment can help you make selection that you definitely won't regret. Acts booked by USA Entertainment are guaranteed to impress your guests, and keep them on their feet all evening long!
What else is included?
USA Entertainment wants to ensure you have all the bases covered in terms of entertainment. We can provide consulting on sound, stage, lights, and the layout of the room to ensure your event is set-up properly, ensuring a fun and memorable evening. For more information about booking entertainment for your wedding in Iowa, or other wedding entertainment options here and throughout the Midwest, contact USA Entertainment today by filling out our contact form or calling Jeff at 319-846-9336.