Dueling Pianos for Wedding Receptions and other Entertainment in Iowa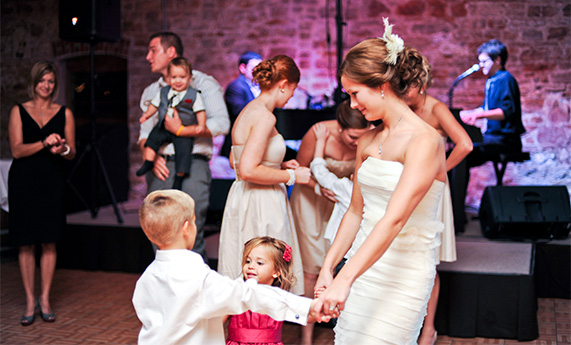 No need to stress searching for the perfect entertainment to celebrate your newly signed vows. USA Entertainment Agency exists to make it easy for you to book guaranteed fun entertainment or dueling pianos for wedding receptions that fits your budget, crowd, and personal preferences.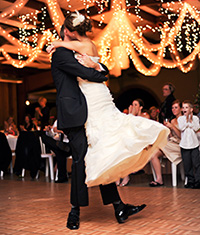 Popular wedding entertainment includes:
Dueling Pianos for Wedding Receptions
Live Band Karaoke
Big Name Bands or Tribute Bands
Planning a wedding is a daunting, yet fun and exciting task.  With so many decisions to be made before the big day, planning the reception can seem stressful! USA Entertainment makes booking entertainment for weddings in Iowa simple and stress free.  A variety of performers and musicians in our booking repertoire make finding the perfect entertainment for your reception easy.
USA Entertainment Entertainment books a wide variety of entertainment for all types of events in Iowa and throughout the Midwest.  No matter your crowd, USA Entertainment can tailor entertainment to meet you and your guest's specific entertainment needs. From tribute bands, dueling pianos, and live-band karaoke, USA Entertainment Agency strives to provide the best entertainment possible so you can focus on what really matters-—celebrating!
When should I book wedding entertainment?
It's best to book wedding entertainment as soon as you've set a date. For the best prices and selection on entertainment, booking at least 8-9 months in advance is recommended.
Worried you may change your mind?  USA Entertainment can help you make selection that you definitely won't regret.  Acts booked by USA Entertainment are guaranteed to impress your guests, and keep them on their feet all evening long!
What entertainment is best for the reception?
When working with USA Entertainment, all input is taken into consideration to ensure you receive exactly what you want. There is no need to spend time scouring the Internet searching for the right entertainment for your wedding.  In fact, USA Entertainment Agency exists to make it easy for you to book a guaranteed fun and entertaining act that fits your budget, crowd, and personal preferences, including:
Live-Band Karaoke For Wedding Receptions
Live-band karaoke allows guests to be as involved or uninvolved as they please.  Some may choose to listen or dance to the music, while others sing along or karaoke.  This type of entertainment is perfect for an outgoing crowd that will really want to be involved in the celebration.
Big Name Bands or Tribute Bands For Wedding Receptions
Live music delivers a serious "wow" factor to your event and creates an exciting atmosphere for guests.  For a crowd that loves to dance or simply appreciates great music, this is a great option to consider. A variety of bands attest to any taste in music.  Talk to USA Entertainment about your wishes for live music at your wedding reception.
Dueling Pianos for Wedding Receptions
Dueling pianos are our most popular wedding entertainment in Iowa and throughout the Midwest. If you are searching for a unique experience, a dueling piano act will have your guests talking about the celebration for months.  Dueling piano acts engage the audience, encourage them to choose songs, and provide a fun environment for dancing and celebrating.  USA Entertainment works with top-rated dueling piano artists throughout the Midwest who have worked in high-profile clubs in Las Vegas and Atlantic City.  Truly a one-of-a-kind wedding reception experience!  
What else is included?
USA Entertainment wants to ensure you have all the bases covered in terms of entertainment.  We can provide consulting on sound, stage, lights, and the layout of the room to ensure your event is set-up properly, ensuring a fun and memorable evening. For more information about booking entertainment for your wedding in Iowa, or other wedding entertainment options here and throughout the Midwest, contact USA Entertainment Agency today at info@usaentertainmentagency.com or 319-846-9336.