USA Entertainment has booked more than 8,000 live band, comedy acts, and dueling pianos shows in the Midwest.
Booking the Best Dueling Pianos Shows in the Midwest
USA Entertainment is Iowa's trusted entertainment agency. Since 1989 we've booked entertainment for more than 8,000 weddings,corporate events, and other event in Iowa and throughout the Midwest. As an Iowa based company, we know and understand Midwestern entertainment needs and provide our customers with quality, pre-screened entertainment. With USA Entertainment, book comedy, dueling pianos, live music, keynote speakers, and other entertainment for your Iowa or Midwest event.
Events USA Entertainment Specializes In:
Dueling Pianos Shows
Corporate Events and Conventions
Weddings
Casinos
Fundraisers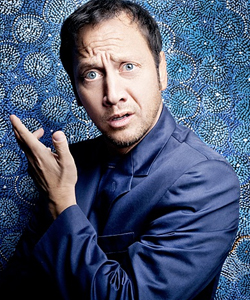 Colleges
We can bring all kinds of great entertainment to Iowa and other Midwestern campuses that is specifically geared to the college market and to all budgets.
Corporate Events
USA Entertainment has booked hundreds of corporate events and corporate holiday parties in Iowa and throughout the Midwest. We have clean comics, dueling piano shows, and musical acts of all kinds. Our staff has worked in corporate America and we know the pressure an event planner is under to provide a great show! We take the risk out of this for you.
Casinos
We book comedy, dueling pianos, live band karaoke, nationally touring music acts and tribute bands for casinos in Iowa, Nebraska, and throughout the Midwest.
Testimonials
"I have been partnering with USA Entertainment for 7 years now and the talent they book is great. They know what works in a casino and they are available to us via phone or email almost 24 hours a day. They book comedy, dueling pianos and big name bands for us. If you are considering a booking agency for your casino, club, or corporate show USA Entertainment has the experience in the entertainment world to do it."
- Scott Thomas, President, Buzz Entertainment
"NICC has been very pleased to work with USA Entertainment for our upcoming comedian and concert for the Tri-State Firefighter Conference that we are hosting. The staff has been attentive to the details of our event, expedient in responding to our phone and emails, and has been very resourceful with providing us top notched entertainment for our attendees. They have made our planning for this event effortless and we look forward to working with them for our future conferences. I can't say enough about the service we have received. Thank you!"
- Phil Arensdorf, Northeast Iowa Community College, Town Clock Center for Professional Development, Tri-State Firefighter Conference
"When I started my search for an entertainment agency to book National Acts for our community festival, I must say I was initially disappointed in what I found. That was until I came across USA Entertainment. From the first phone call to the first event we used them for the experience has been fantastic. They truly work for us and not the artist in getting the best deal for the entertainment we seek; yet the great relationships they have with the artists agencies is what helps us as well. Their knowledge of the industry and the longevity as a company is what sold me in the beginning. They book big name bands for us and are always available when we need them. Having a qualified representative on site to handle all the entertainment needs of the artist the day of the show really allows us to focus on what we do best and that is running the event. If you are considering a booking agency for your event, I highly recommend USA Entertainment as they have the experience and relationships in the entertainment industry to do it".
- Chris Stein, Board Member and Entertainment Chair, The Violet Festival Pickerington, Ohio
I need to thank you. Logan Mize was great. Not only was his performance great he was an awesome guy.
- Michael McGrath, M.D.
USA Entertainment is awesome. Jeff is great to work with and always has good insight as to what would fit for the particular demographic we are looking to serve. They save us money while maintaining quality of our shows
- Mark Hixson, Freedom Festival, Cedar Rapids, Iowa
Show went great! He really does a nice job! I¹ll let you know if we have anymore dates open up to get something booked! Have a great day!
- Nick Edwards General Manager, King's Pointe Resort & Waterpark, Storm Lake, Iowa
"Instead of a usual live band, we wanted to do something out of the ordinary with our annual community festival and brought in dueling pianists from USA Entertainment. It was one of the best decisions we¹ve made for our event in a long time. They were engaging, entertaining, funny, and interactive. Our guests had such a great time. We¹re looking forward to partnering with them again and bringing them back for our next festival."
- Trish Kohl, Regina Catholic Education Center, Iowa City, Iowa
Hi Jeff. The show was awesome!!! I have to say the guys did a tremendous job. We had dinner and there were a lot of families there with kids so after dinner the kids wanted to play on the playground nearby and play with the yard toys etcs. So in the beginning it was a small group. They did a great job getting people to join ins. by the end of the night people were dancing and having a great time. I heard a few people this morning say this was our best regional ever so between the dueling pianos and the resort it was a hit! We have passed your number on to several people. Other regions in our company thought this was a great idea. They only hold the meetings two weekends in June so you won¹t be getting calls this summer but I am sure you will for next year. I have the envelope ready and Rick is at work and will bring me home a check and I will get it in the mail. Thanks again!
- Ay
"After my apprehension about the phone call and all, the event was a huge hit!
Evan and Tattoo were TREMENDOUS! Our folks have never stayed so late to enjoy one of our events – they were captivated by the entertainment. I had several people tell me – this was THE BEST entertainment we have ever had at our party.
We thanked the guys in person but please pass on to them again that the folks at B&R think they are the BOMB! I have already been asked if they are coming back next year! Thanks for your help in making our event a success!"
-Donna Bristol, Director of Human Resources, B&R Stores, Inc., Lincoln, Nebraska