Posted on December 26, 2014 in Bands/Live Shows, Comedy, Dueling Pianos |

If you own or are in charge of entertainment for your business 2015 would be the perfect year to add entertainment to your corporate culture. Providing clean, fun entertainment is a great way for team building and shows your employees that work is not all that is important to you. Having a fun company to work for and a fun work environment is one of the more important things in employee job satisfaction. Corporate entertainment is not a risk at all. Reputable booking agencies provide corporate proven, no risk entertainment. Whether it is a holiday party, sales meeting, recognition meeting, awards banquet, summer picnic, or just a get together to celebrate the company in general clean and fun entertainment is available. Comedians, hypnotists, magicians, dueling pianos, live band karaoke, tribute bands, big name bands and many other options are out there. It is important to work with a reputable agency to get your entertainment. One who has been in business a long time, has references, and specializes in corporate entertainment, Be cautious using on line booking agencies or someone's demo tape, Many times those people aren't professional and many times don't do corporate events for a living. I have heard the horror stories. For more information call 319-846-9336 or email info@usaentertainmentagency.com
Posted on December 12, 2014 in Comedy |
Sometimes once in awhile an entertainer comes around who defies description. David Scott as the Swinger is just that type of act. Part comedian, magician, impressionist, musical comedian, and all around Las Vegas style showman David Scott as the Swinger is a entertainment experience that has to be seen to understand. David excels in providing audience interactive corporate entertainment as well as casinos, cruises, clubs and fundraisers. He performs a clean show as evidenced by his bookings on Carnival Cruise Lines. His "Most dangerous bit in comedy" is one of the funniest bits out there today and his musical closer is as much fun as you would ever imagine. He has credits to back up his incredible show including HBO, Carnival Cruise Lines, casinos all over the country, major A room clubs, and holds the Guinness Book of World Records for longest continuous stand-up comedy show at over 40 hours.
Posted on November 13, 2014 in Bands/Live Shows, Comedy, Dueling Pianos |

The internet is a wealth of information. That is good and bad. Many companies look for entertainment on the internet and there are lots of options. One of the things to be careful of are internet entertainment site like Gigmaster, Gigsalad, etc. These sites do not qualify any of the acts that are listed on these sites. ANYONE who will pay the fee to appear on these sites gets access. Many companies believe because an artist is on one of these sites they provide a quality show or a corporate appropriate show. The key to corporate entertainment is to get an act that is appropriate for the audience and is clean enough to do a corporate show. Many acts are geared towards the club market but are not geared for a corporate show. The key is to find a booker that knows the acts, has multiple years of experience booking corporates, and has multiple references. Any company that books entertainment without those pieces in place is running a risk for their company. Typically you can save a little money by buying on-line sight unseen but more often than not these events are not successful.
Posted on October 23, 2014 in Comedy |
A unique and fun corporate event is to bring in a comedy hypnotist. Companies sometimes shy away from this type of entertainment thinking "our company wouldn't have people that will go up and be hypnotized". That is never the case. Being hypnotized is a great experience and good corporate hypnotists will not do anything that a person would be embarrassed about. They actually become part of the show and gain notoriety from being part of the show within the company. The hypnotist should be clean, funny, technically a good hypnotist, and experienced. This makes for a great custom holiday party or sales meeting entertainment. Contact USA Entertainment Agency for more details or call 319-846-9336.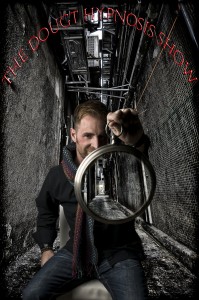 Posted on September 5, 2014 in Comedy, Dueling Pianos |
There is still time to book entertainment for those holiday parties. Some of the most popular entertainment options are dueling pianos and comedy. If you book these types of entertainment it is critical that you ensure that you will be getting clean, professional entertainment. There are a lot of online booking companies and entertainers who post their clips online who can't do clean shows or do not provide quality entertainment. Make sure you work with a reputable company to provide your entertainment. These events should be risk free for the event planner. USA Entertainment Agency is one of the companies that can provide this for your event. There are others but do you due diligence to get references and assurances that your event will go off without a hitch